Animal Activities And More
Our Daily Activities for children have helped make us famous! Every day, whatever the weather, there are a number of animal-based activities supervised by the livestock team. These are fun, educational and wherever possible, hands-on.
Check here for our animal contact advice.
Make sure you look at your Daily Timetable handed to you when you arrive. Don't forget to find out about our giant indoor play and amazing outdoor adventure too!
Book Tickets Online Now
Please Note
Animal Activities change with the seasons but below is a selection of what could be happening each month. When you are dealing with animals, nothing is guaranteed so all activities are subject to change.
Some activities take place at weekends and during school holidays and others on weekdays during term-time only. Should you be looking forward to a particular activity, please call us on 01628 520188 prior to your visit so we can confirm if it will be taking place.
Sheep Shearing Demonstration
may june
Bottle Feed Kid Goats
april may
Tractor & Trailor Rides
april may june july august september october
Rabbit Time
january february march april may june july august september october november december
Piggies Snack Time
january february march april may june july august september october november december
Brush the animals
january february march april may december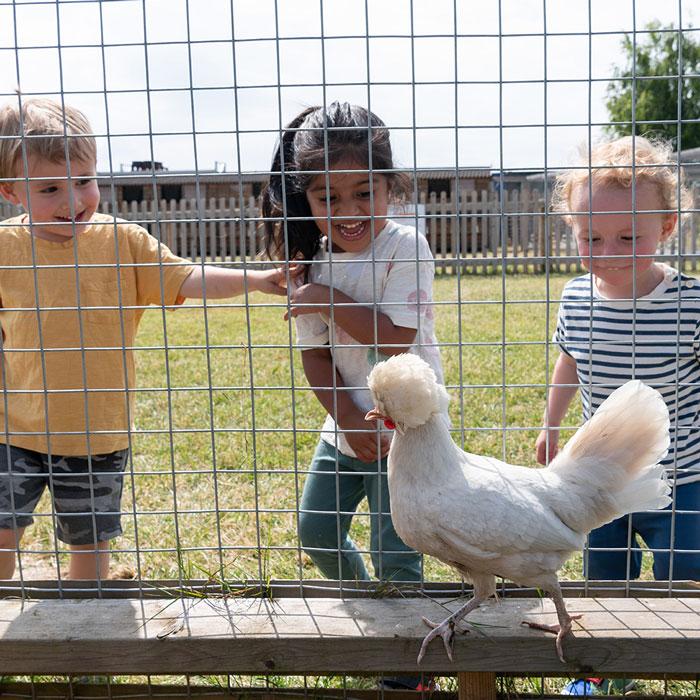 Feed the chickens
june july august september october
Cow Milking Demonstration
january february march april may june july august september october november december